PERI Research (Prodia Education and Research Intitute)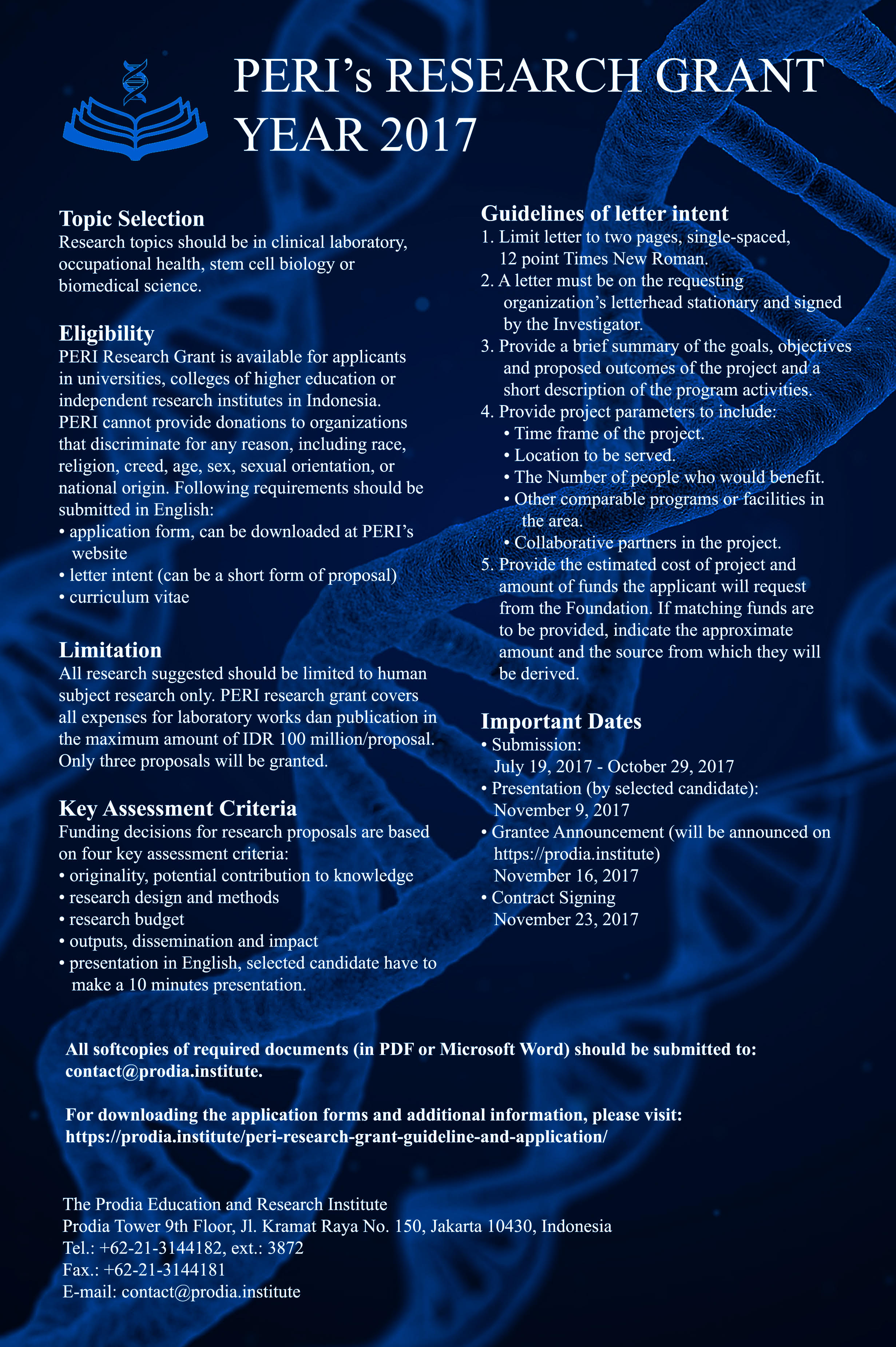 PERI's Research Grant Tahun 2017 ini adalah hibah riset yang diberikan oleh Prodia Education and Research Institute kepada pemohon yang berasal dari lembaga penelitian mandiri, universitas, ataupun jenjang pendidikan tinggi lainnya. PERI's Research Grant ini mencakup semua biaya untuk pekerjaan laboratorium dan publikasi dengan jumlah maksimal sebesar Rp. 100.000.000. Topik riset yang akan dilakukan harus dalam ruang lingkup laboratorium klinik, kesehatan okupasi, sel punca, ataupun ilmu biomedik.
Trackback from your site.